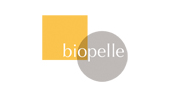 Biopelle® is an innovate skin care company committed to helping you achieve the maximum health and potential for your skin.
Biopelle®, Inc. is committed to expanding the reach of aesthetic medicine by providing a global spectrum of skin care products that delivers high-quality and value in rejuvenation and wellness. Biopelle's innovative strategic direction embraces research, education and cutting-edge technologies..
Our two main pillars of skin care biopelle® and PRESCRIBEDsolutions® help identify your greatest concerns to deliver visible results.